On 2
nd
November My Anh hat the honor to welcome to our factory Her Majesty the Queen
MAGRETHE II
of Denmark and Her Royal Highness Crown Princess visited My Anh Co.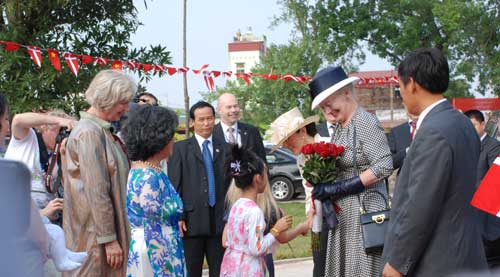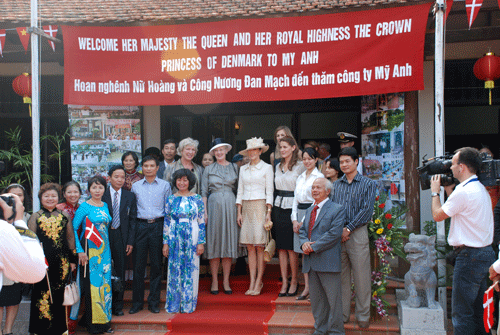 The Queen
MAGRETHE II
of Denmark and The Crown Princess visited the factory where the different international flags have been producing in coorporation with the Dannish L&S Flag Company.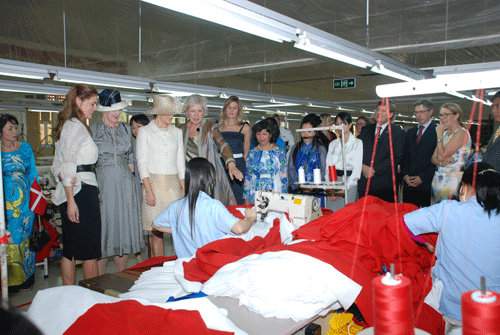 And they visited the flag heat-cutting machine developed by Mr. Dao Gia Tuan, Vice Director of My Anh Co.