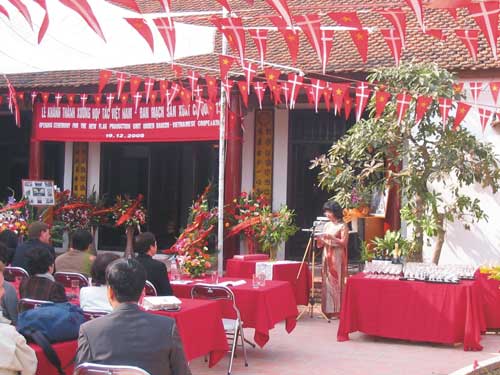 19 December, 2005 My Anh Co organized the Opening Ceremony for the new international flag production unit under Danish - Vietnamese co-operation. That is the result of the corporation between My Anh and the Danish L&S Flag with the financial support of the Danida Program.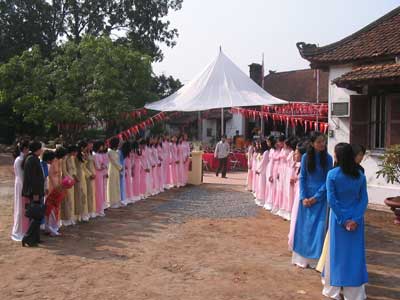 Many Guest come to the ceremony. My Anh hat the honor to welcome the Danish Ambassador and other from Danish Embassy.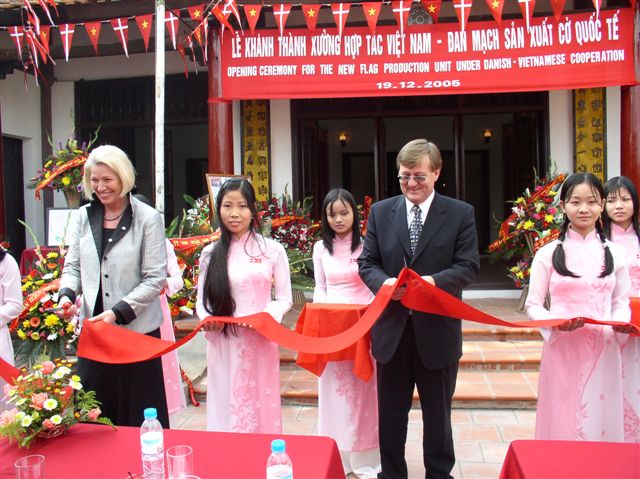 Mrs. Lisbeth, Director of the L&S Flag Company and other persons, come from Danish to this Ceremony too.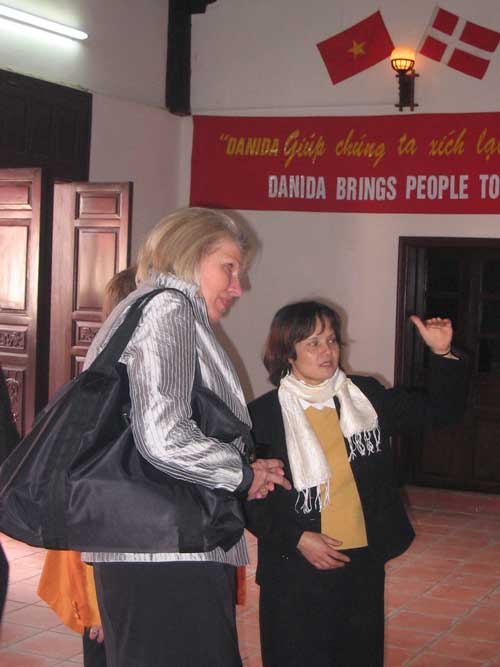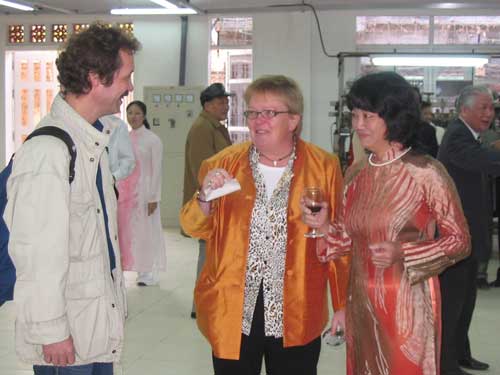 Now My Anh Co. has the new factory for the international flag production and the vice president of the Province Committee Ha Tay visited the new factory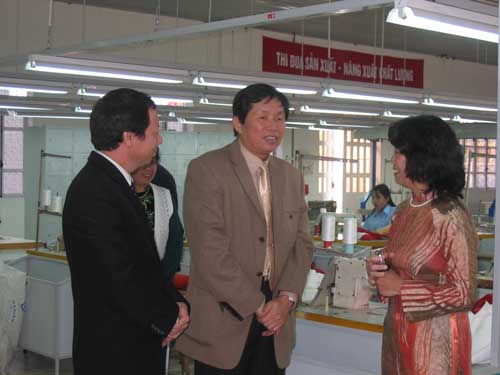 Hear are some pictures of the new factory to compare with the old factory