Updated at: Saturday, 05/08/2010, 17:34 GMT+7
in " A Textiles Trade fair " in Copenhagen
In 2000 year, My Anh Co.participated in " A Textiles Trade fair " in Copenhagen under the financial support of the Danish International Development Assistance ( Danida ) programme.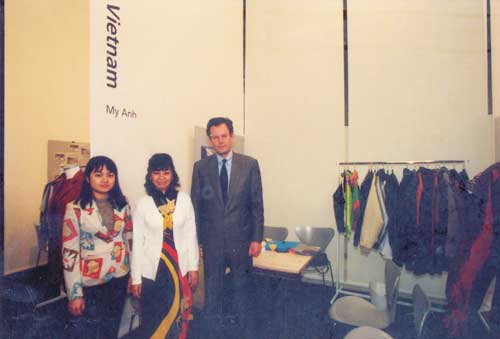 Here My Anh met the Danish flag producer and entered a business co-operation in the manufature of International flags.



Print page  

Send to friend  

Your discussion?  

Discussion information.
Others:

The Pantent no. 3333 dated 17.02.2003 (08/05)